Our mission at ACOF is knowing that Jesus Christ is our Lord and Savior, and that all things are possible for those who believe and put their trust in Him, we recognize the possibilities that are ours as ACOF, a joint congregation of the First United Presbyterian Church of Raymond and the Raymond United Methodist Church, worshiping, witnessing, and working together for the furthering of Christ's Church in our communities while protecting our denominational ties and identities. We recognize that our purpose is to bring people to Jesus and membership in his family, to develop them to Christ-like maturity, and to equip them for their ministry in the Church and life mission in the world so God's name will be magnified.
Leadership Team:
Our leadership team recognizes the authority of God, and realizes that we are shepherds who serve under the Chief Shepherd, Jesus Christ. We desire to devote ourselves to prayer and to the ministry of the Word. Our passion and goal is to equip the believers for the work of the ministry until we all attain maturity in the fullness of Christ.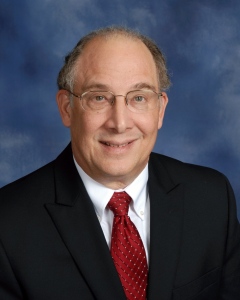 Pastor Larry Moslener
Larry was born and raised in Pittsburgh, Pennsylvania. He is a graduate of Robert Morris University and Pittsburgh Theological Seminary. Prior to attending college Larry worked for Gulf Oil Corporation and served in the United States Marine Corps. Larry and Pat were married while Larry was serving our nation. Larry was a corporate accountant for Gulf Oil for 3 ½ years before answering God's call to attend seminary. Larry and Pat have three children, two of whom are married. They have been blessed with seven grandchildren. They all live in northern Illinois.
Larry has served churches in Wellsville, Ohio; Manteno, Illinois; Indianapolis and Peru, Indiana.
It's important to note that Larry and Pat grew up in Pittsburgh and are Steeler fans; however, they do cheer for the hometown team wherever they live!