As A Community of Faith we believe that we have been led by God to unite in our efforts to advance His kingdom on earth. We, the members of the Raymond United Methodist Church and the First United Presbyterian Church of Raymond, Illinois, declare our faith in each other and herby express our wish that our unity in Christ may be more complete and that, continually, our service in His name may be more effective.
We have been united as A Community of Faith since January 1, 2001.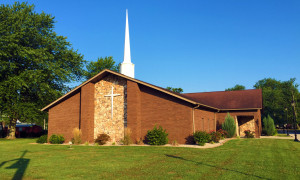 WELCOME TO ACOF
Sunday Service: 10:15am Worship Center.
ACOF is a Christ Centered family focusing on spreading the Gospel of Jesus Christ through love, humility and repentance.
BIBLE STUDY RESUMES
The Monday Night Bible study will resume on September 11 beginning at 7:00 p.m. in the conference room. We are studying the book of Titus. Feel free to join our group to learn what the book of Titus has to teach us.
.